Apartments often offer the usual amenities everyone's looking for: a gym, an indoor pool, a terrace. There are buildings that offer more than just the usual amenities as unique as the designs of the building's itself.
Whoever thought we'd have apartments like the one the Jetsons lived in? 520 West 28th St. designed by Zaha Hadid is pretty much as futuristic as it gets. Besides its sleek and modern exterior, the building has an automated valet which loads a resident's car into its own parking space. Inside each apartment, the windows can open with an app, the oven automatically opens at the push of a button (no more lifting heavy oven doors), and the shower frosts over at the push of a button.
And if that's not enough, before each resident moves in, the New York air is filtered out four times. Did we mention that there's also a private IMAX theatre for residents showing films almost as soon as they come out? Want more information on Zaha Hadid's art, check out Artsy for her bio, over 70 of her works, exclusive articles, and up-to-date Hadid exhibition listings.
Everyone loves ice skating in picturesque Rockefeller Center or Central Park during the winter seasons, but no one wants to deal with the crowds that seem to envelop the sidelines. The Atelier offers an alternative on their roofs overlooking the Hudson River. They are one of the first buildings to install a skating rink, free for the tenants that live there. So besides the elevated views of the Empire State Building, no one's lining in a queue for their turn to skate.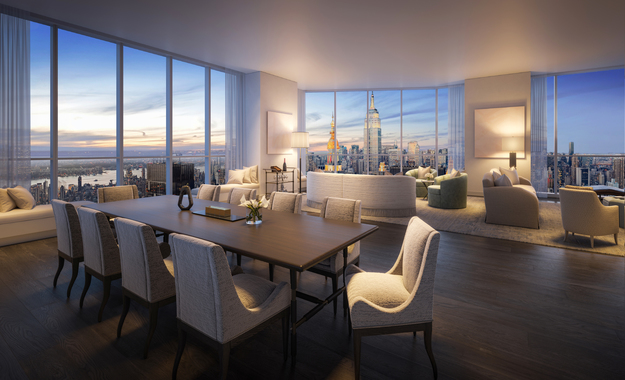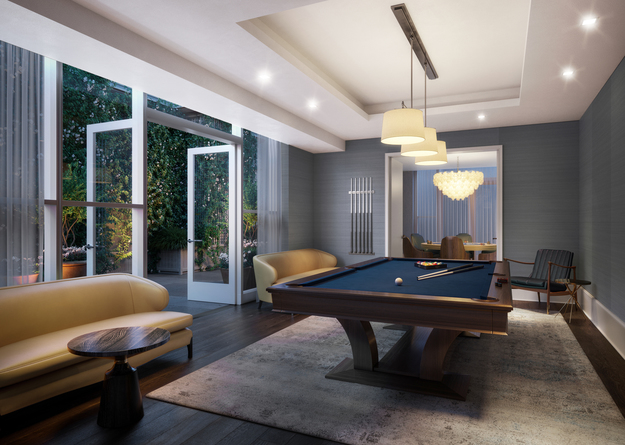 This building's unique amenity caters mostly to the musical crowd in the Sound Lounge at The Kent. Designed by Lenny Kravitz, it's fully equipped with guitars, drums, a piano and small stage for performances. For those who aren't planning on hosting a mini-concerto, the Sound Lounge is also used as a movie theatre equipped with projection screens or a game room with game consoles available to use.
Looking for a new place to live or just curious about what's on the market? Check out more in real estate.
Have a listing you think should be featured contact us to tell us more!