When getting dressed in the morning, it can be difficult to find those little things to help elevate your ensemble. Accessories play a big part in tying together any look. Here are the top five accessories that your wardrobe needs to ensure you always have something to perfectly complete your outlays.
A Good Bag
Bags are a key point in making an outfit look entirely complete, while keeping all of your items with you on the go. Patterned bags add some fun and flare, and simple colors give your look some chicness. You can keep it simple with a clutch or small shoulder bag, or go with a classic bag by the handle. The perfect bag that has a sleek, timeless feel to it is the Berkeley Backpack in Winter Berry from Smythson's Fall/Winter 2017 Collection. This bag was recently spotted on the street being styled by Pippa Middleton.
Scarves
Scarves can be a great addition to an outfit because it adds some color or pattern to your look. You can wear scarves in many different ways. Choose the classic style around your neck, fold it into a pocket square, or even add it around your bag for a unique look.
A Good Watch
A watch may seem like too subtle of an accessory to worry about, but it actually helps make any look seem more elevated and seamless. There are many different watches to choose from on the market, but it all just depends on your personal taste and color palette.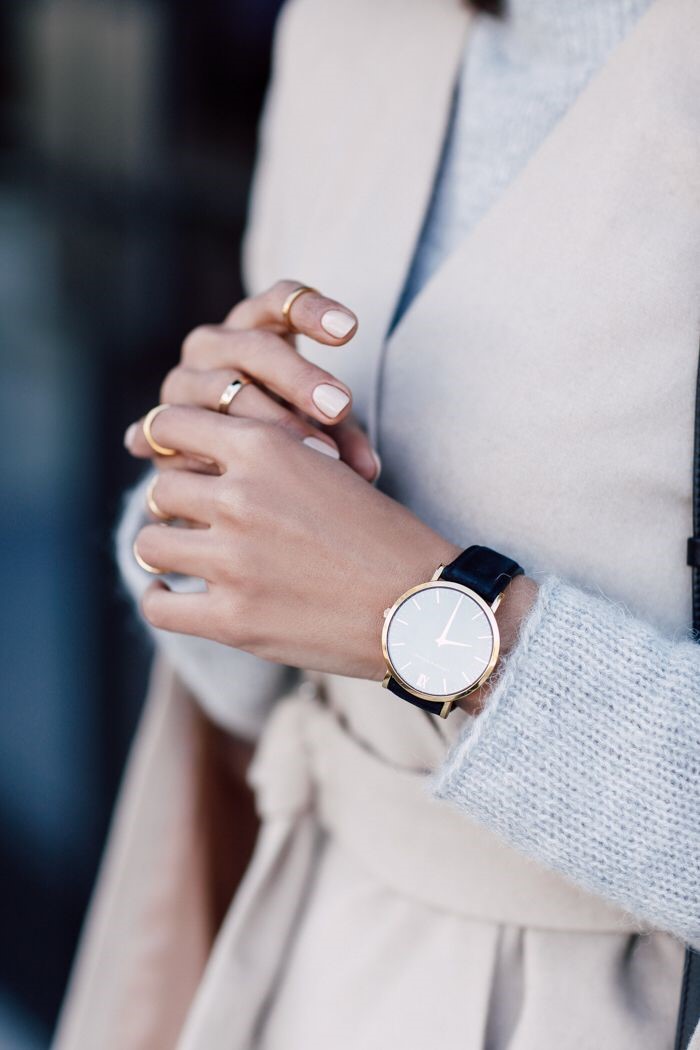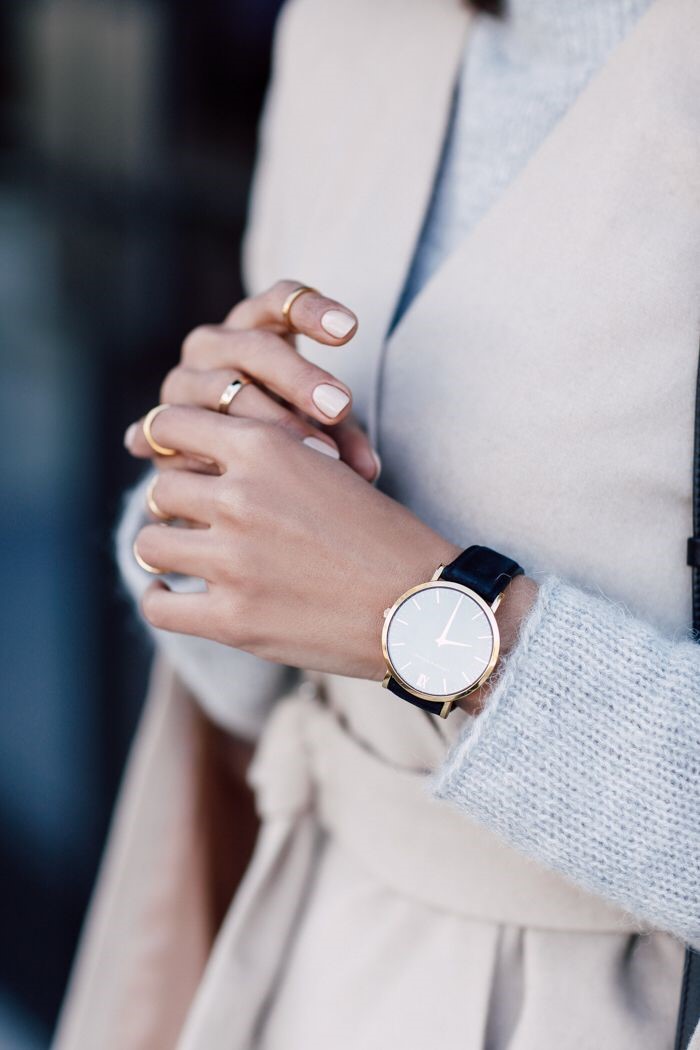 10 Closet Essentials Everyone Needs
Sunglasses
Putting on a pair of shades will give you a sleek and sophisticated feel no matter what you're wearing. Different sunglasses will give you different looks. Go small and simple for a minimal and classic look or size it up for a more dramatic and trendy finish.
How To Be a Fashion Minimalist this Fall
An Assortment of Hats
Hats are a great way to add a little more statement to your outfits. From baseball caps to fedoras, it is best to have a variety of hats in your closet to accommodate any look you want to pull off.