Have a listing you think should be featured contact us to tell us more!
Our favorite listing this week comes is a 4 bedrooms and 4 and a half baths, each area has a unique and minimal style located at 21 West 20th st. PH 1 This featured penthouse found in one of the best areas in New York City is nothing short of a sleek and extravagant masterpiece. With 4,841 square feet of open floor space, each room gives you a luxurious and regal feel.
There are multiple rooms perfect for living and entertaining, with large windows that pour light into each space. The main living area features folding glass doors which give you the option for seamless indoor and outdoor living all at once. The bedrooms keep the same idea with glass doors that open dramatically to a beautiful terrace overlooking part of the city.
The master bedroom is 1,100 square feet and is the perfect privacy area with a kitchenette and wet bar included. The kitchen has an open floorplan with a chic marble island in the middle, as well as tremendous pantry and cabinet space that was designed discretely and ideally to make the room come together. This space also comes with a powder room, exclusive baths and walk-in closets for each of the other three bedrooms, and full-size washer and dryer. The home comes finished with heated floors in the master bath and full electronic controls and monitoring that can be controlled simply from your smartphone.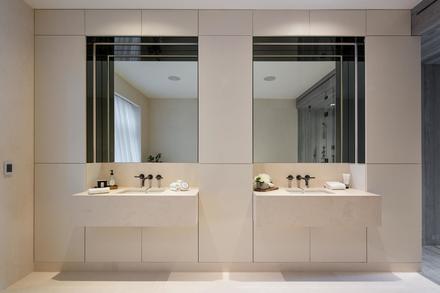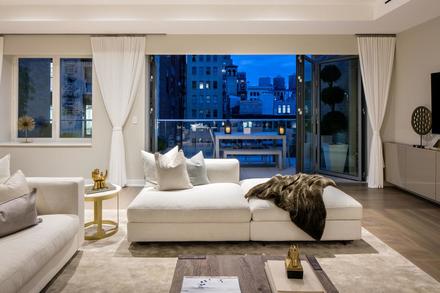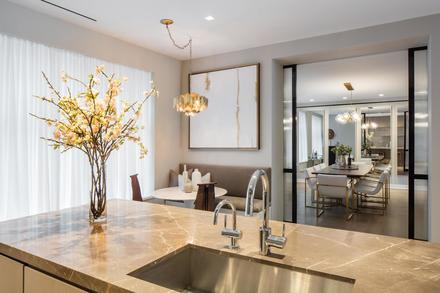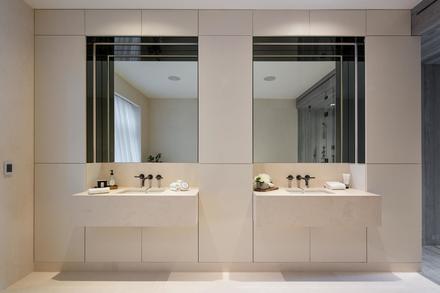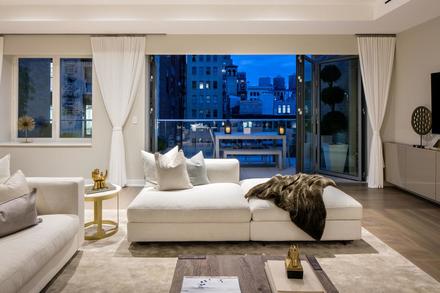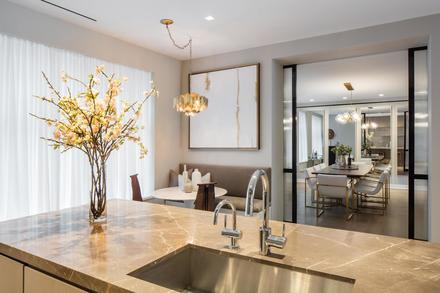 Holly Parker & Michael Passaro of the Holly Parker team at Douglas Elliman is the listing agent.
This listing courtesy of Douglas Elliman