Celebrating its third year of CS Talks, Corcoran Sunshine Marketing Group brought in more than 1,250 real estate industry professionals for an eight-day series of creative events and dialogues which spanned 17 new developments.
Started in 2015 CS Talks brings in Industry professionals in the city's top new developmental projects offering unique persectives similar to TED Talks
This year's CS Talks kicked off at Waterline Square where guests sipped on Bellinis and previewed the Cipriani dining and food hall experience James Linsley of GID Development Group and Maggio Cipriani are planning for the development.
Some of the events consisted of
Food52 founder Amanda Hesser, along with interior architect Jeffrey Beers, discussed the ever-evolving restaurant scene in NoMad at one of Corcoran Sunshine's newest projects 277 Fifth Avenue.
The significance of Hudson Yards by Related Companies was featured in three separate events that touched on culture, new public parks, and sustainability— all key aspects of the development. Related CEO Jeff Blau also spoke to the dynamic changes underway in West Chelsea at the penthouse of Zaha Hadid's 520 West 28th Street on The High Line.
Related: New York City's Top Luxury Buildings
The changing face of the retail landscape with grocery impresario Eli Zabar at 389 E. 89 was a popular event for Zabar loyalists, and The Rudin Family's Greenwich Lanefeatured a cooking demonstration and risotto tasting in the chef's kitchen amenity space, presented by famed Italian eatery Sant Ambroeus.
Four Seasons Private Residences unveiled the 82nd floor Penthouse model residence for an exclusive Savoir Faire partnership between Silverstein Properties and Louis Vuitton, presented by Robert Vecsler, Silverstein Properties President of Residential Development.
The official launch of Tribeca's 45 Park Place brought designer Piero Lissoni over from Italy especially for the event, hosted by developer Sharif El-Gamal of SoHo Properties.
The grand finale of CS Talks included a champagne toast to celebrate the unveiling of Brad Ford's design for The Penthouse at Tribeca's One Hundred Barclay.
"This year's compelling events at CS Talks resonated with the city's top agents and industry tastemakers, who came out in record numbers," said Kelly Kennedy Mack, President of Corcoran Sunshine Marketing Group. "New development is intertwined with arts, culture, and dining in New York, and CS Talks is a celebration of that fascinating meeting point."
Kelly Kennedy Mack, President of Corcoran Sunshine, and Rob Vecsler, Silverstein Properties President of Residential Development, at the Louis Vuitton partnership at 30 Park Place Four Seasons Private Residences
Scott Stewart and Maria Pashby of The Corcoran Group, author Bruce Littlefield, and David Ayers and Nicole Christie of The Corcoran Group at the Louis Vuitton partnership at 30 Park Place Four Seasons Private Residences
Tricia Hayes Cole of Corcoran Sunshine, and Doug Blonsky and Laura Hall of the Central Park Conservancy at 200 East 64th Street
Designer Brad Ford, Kelly Mack, President of Corcoran Sunshine, Carlo Romero of Corcoran Sunshine and Stuart Marton of Magnum Real Estate Group at 100 Barclay
Eli Zabar of Zabar's gourmet food stores, Katheryn Thayer of Forbes and Shannon Boudreau of Corcoran Sunshine at 389 East 89th Stree
Helen Howe of Corcoran, architect Robert A.M. Stern and Maria Pashby of Corcoran at 20 East End Avenue
Corcoran Sunshine's Dan Tubb, Meris Blumstein and Hayim Nommaz of Corcoran, and Corcoran Sunshine's Gordon Hoppe at The Greenwich Lane
Laurie Beckelman, project manager for The Shed at Hudson Yards
Jodi Stasse and Kelly Kennedy Mack of Corcoran Sunshine, developer Richard Mack, co-founder of the Mack Real Estate Group, Stefanos Chen of the New York Times and Corcoran Sunshine's Yejin Berman at The Greenpoint
John Gagnier of GID Development Group, Melissa Ziweslin of Corcoran Sunshine, Pamela Liebman, President & CEO of Corcoran, developer James Linsley of GID Development Group, Kelly Kennedy Mack, President of Corcoran Sunshine, and Maggio Cipriani of Cipriani Restaurant Group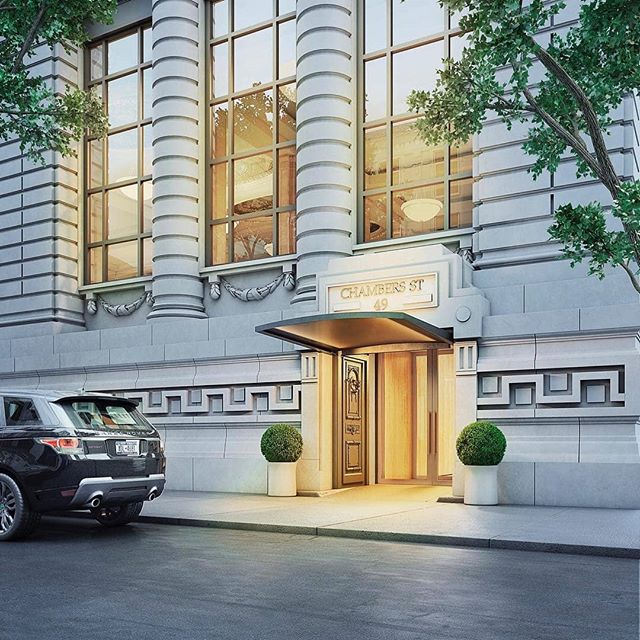 Tonight will be giving you an exclusive look at @49.chambers Built in 1912 as the former home of Emigrant Industrial Savings Bank, 49 Chambers has been transformed by developers The Chetrit Group into an artful collection of 99 expansive one- to three-bedroom residences and penthouses, many with home offices and available for immediate occupancy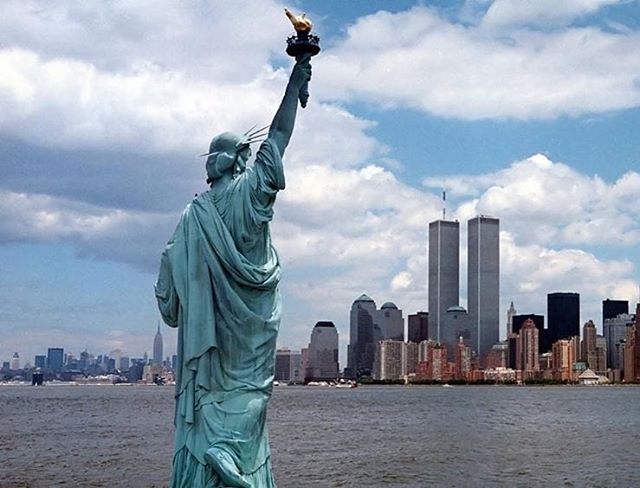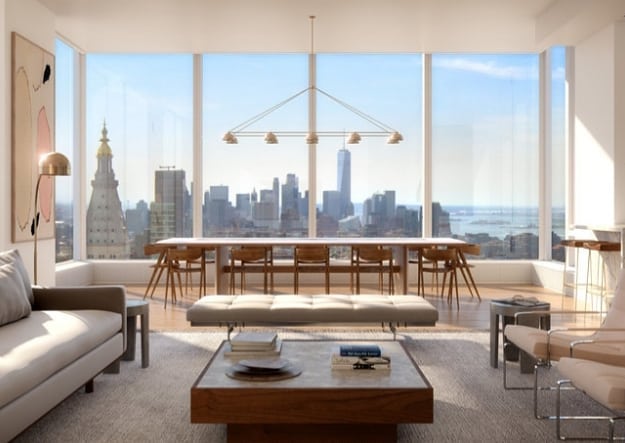 Madison House, the residential tower in NoMad today launched sales for the public. With architecture by Handel Architects and interiors by Gachot Studios, Madison House is a striking addition to the Manhattan skyline rising to 805 feet.
The home offers a private elevator entry opens into a stunning corner living and dining room with over 16-foot ceilings and three terraces showcasing east views overlooking historic SoHo and spectacular north skyline vistas of the Empire State and Chrysler buildings. The terraces, positioned directly off of the living room and kitchen, are perfect for entertaining or privately enjoying the outdoors
Last week The inspiration for Iron Man's home was listed for $24.995M and was purchased for $20.8 M. This is the most expensive sale in La Jolla.