If you're planning a little Memorial Day Weekend get together, you've come to the right place. Since we know there's no better way to get the party started than with creative and fruity cocktails or fan favorites, we've put together some of our favorites drinks of the season. Read through to check out some of these delicious summer cocktail recipes.
Our Favorite Beers
Celebrating its Birthday, The Sam Adams Summer ale is now legal, as it enters its 21st Birthday. We have been long fans of this Summer staple and this year Sam Adams is bringing some new friends into the picture. Below are our favorites and the best way to pair your beer.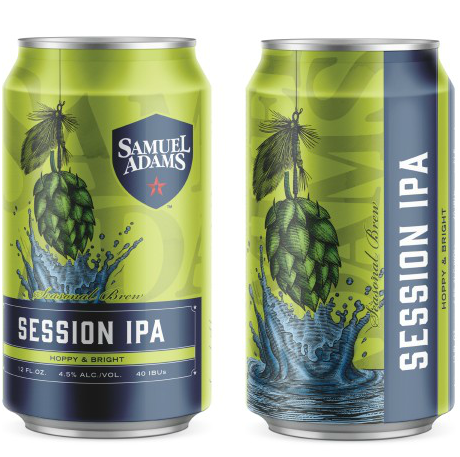 Summer Ale – This summer staple is celebrating its 21stbeer-day! What better way to celebrate warmer and longer days than a refreshing beer with lemon peel, Grains of Paradise, and Saaz Noble hops.
Session IPA (NEW!) – With its bright citrus hop aroma and nice bitterness, this beer is an easy-drinking IPA to enjoy at any summertime beach or backyard BBQ.
Golden Hour (NEW!) – Spicy, floral German Noble hops provide a dose of complexity with a light biscuit note from the pilsner malt. The result is a slightly hazy, medium-bodied brew that finishes softly with a hint of crisp, clean bitterness.
Tropic of Yuzu (NEW!) - This exotic beer is infused with rare Japanese fruit for a citrusy punch with hints of tangerine and grapefruit.
Speaking of Yuzu (This seasons new trend?) Truly Spiked & Sparkling launched its newest style, Truly Spiked & Sparkling Lemon & Yuzu. Truly Spiked & Sparkling has caught fire amongst drinkers and has quickly become the go-to spiked sparkling water, a category poised to be this spring and summer's biggest alcohol trend. The new Lemon & Yuzu style is part of Truly Spiked & Sparkling's growing line of spiked beverages, including Colima Lime, Grapefruit & Pomelo, Pomegranate, and Sicilian Blood Orange.
Our Favorite Wines
You know we we love a good Rosé and the crowd pleasing Sterling Vineyards Vintner's Collection Rosé 2016 is on top of our list. With a luminous pale pink, marked by lifted aromas of summer strawberries and subtle florals.
RELATED: It's Official #ReturnofRoseSeason
A blend of Syrah and Tempranillo sourced from the Central Coast of California, its palate has a richness balanced by a refreshing, racy acidity and flavors of pink citrus and orange blossom. A value at $12 a bottle, it's ideal for your Memorial Day BBQ.
The 2016 E. Guigal Côtes du Rhône Rosé from France's Rhone Valley is a favorite among rosé lovers in the know. An excellent example of the French region, it's a serious rosé wine that is still approachable for everyday enjoyment, and sure to please the palates of those who are discovering the wine this rosé season. Produced in the traditional saignée method from a blend of Grenache, Cinsault and Syrah, this structured, dry rosé is bursting with red fruit flavors and aromas, like raspberry and red currant, balanced with an intriguing minerality on the finish.
2016 Blindfold California White – A unique blended white wine created by The Prisoner Wine Company to complement the cult-California producer's namesake wine. Just like The Prisoner's red blend, Blindfold marries a number of delicious and interesting white varietals, Chardonnay, Roussanne, Viognier, Grenache Blanc, Marsanne, and Chenin Blanc, to create a bold and intriguing wine that is as striking as the label on the bottle. Inviting aromas of honeysuckle, grilled white peach, and apricot linger harmoniously with a luscious entry of familiar cold weather flavor, toasted hazelnut, making this wine the perfect foil to darker, complex reds for winter sipping.
Our Favorite Cocktails
Nothing beats Memorial Day weekend than a nice refreshing drink. Check our favorites below.
Pop-Sea-Cle - Courtesy of North River Lobster Company at Pier 81
Brut Prosecco, Cordial and Popsicle; Choose from Elderflower, Melon or Aperol
Aperol Spritz
3 Parts Cinzano Prosecco
2 Parts Aperol
1 Dash Soda
Ice and a slice of Orange
Method: Add ice and a slice of orange, pour in the Prosecco, the Aperol and add a dash of soda. This avoids the Aperol settling at the bottom.
Red Hot Sangria - Made with Stillhouse Whiskey
1 can - Stillhouse Red Hot
1 bottle - Malbec
12 oz - Mango Juice
24 oz - Ginger Ale
Lemon Wheels
Orange Wheels
Cinnamon Sticks
Hinterland Punch (Serves 6-8) Created by Josh Mazza
12oz Jägermeister
5oz Grenadine
10oz Ruby Red Grapefruit
20oz Roobis tea
1 Bottle (26oz) Sparkling Rosé
8oz raspberries
8oz strawberries
Method
Add edible flowers to tea and freeze in a bread pan
Combine other ingredients in a punch bowl
Add frozen tea/flowers
Cut berries and add into punch
Negroni Sbagliato
1 oz. Campari
1 oz. Cinzano 1757
1 oz. Cinzano Prosecco
Method: Build ingredients over ice in rocks glass. Garnish with an orange slice.
Hibiscus Dragon Fruit Margarita
2 oz Patron Reposado Tequila
2 oz Fresh Pineapple Juice
.75 oz Cinnamon Hibiscus syrup
.50 oz Fresh Lemon
.25 oz Triple sec
Pinch of Sea Salt
2 Dashes Hellfire Bitters
Method: Add all ingredients into a shaking tin and fill half way with ice. Shake for 5 seconds and strain into a hollowed out Dragon Fruit with ice. Garnish with Pineapple Spikes, Mint and flaming lemon half.
1½ parts New Amsterdam® Mango
2 parts orange juice
A splash of lemon-lime soda
Method: Shake the vodka sunrise ingredients together in a cocktail shaker half-filled with ice cubes. Strain this delicious mango vodka drink into a rocks or highball glass filled with ice. Garnish the cocktail with a mango wedge and mint leaf.